Explore Our Garden Wildlife Blog
Browse or search by Category or Keyword below, alternatively click on any Tag to see related articles.
Home Sweet Home for Swifts, Swallows and House Martins 
5th July 2022
Last Updated: 6th July 2022
This guest blog was written by Tom Hibbert, ornithologist at The Wildlife Trusts. The Wildlife Trusts is a movement made up of 46 different Wildlife Trusts: all who share the same mission. For more than a century, The Wildlife Trusts have been working to save wildlife and wild places.
Why is Swift Awareness Week important?
As concerned conservationists across the country take part in Swift Awareness Week, The Wildlife Trusts urge homeowners to roll-out the welcome mat for these beleaguered birds.
After flying thousands of miles from Africa, swifts, swallows, and house martins return to the UK to grace us with their amazing high-flying displays. Witnessing a swallow skim above a farmland field, or a swift sweep elegantly through the air on scythe-like wings is an uplifting experience.
We have just a few short months to enjoy the antics of these aerial experts, before they return to Africa, fleeing the British winter and its dearth of edible insects. Swifts are the most fleeting of all, arriving at the end of April and leaving by early August. These sooty brown birds with a pale throat are supreme aerialists. Not only do they feed on thousands of insects and even drink while airborne, but they also mate and sleep on the wing. The only time they come to land is to nest.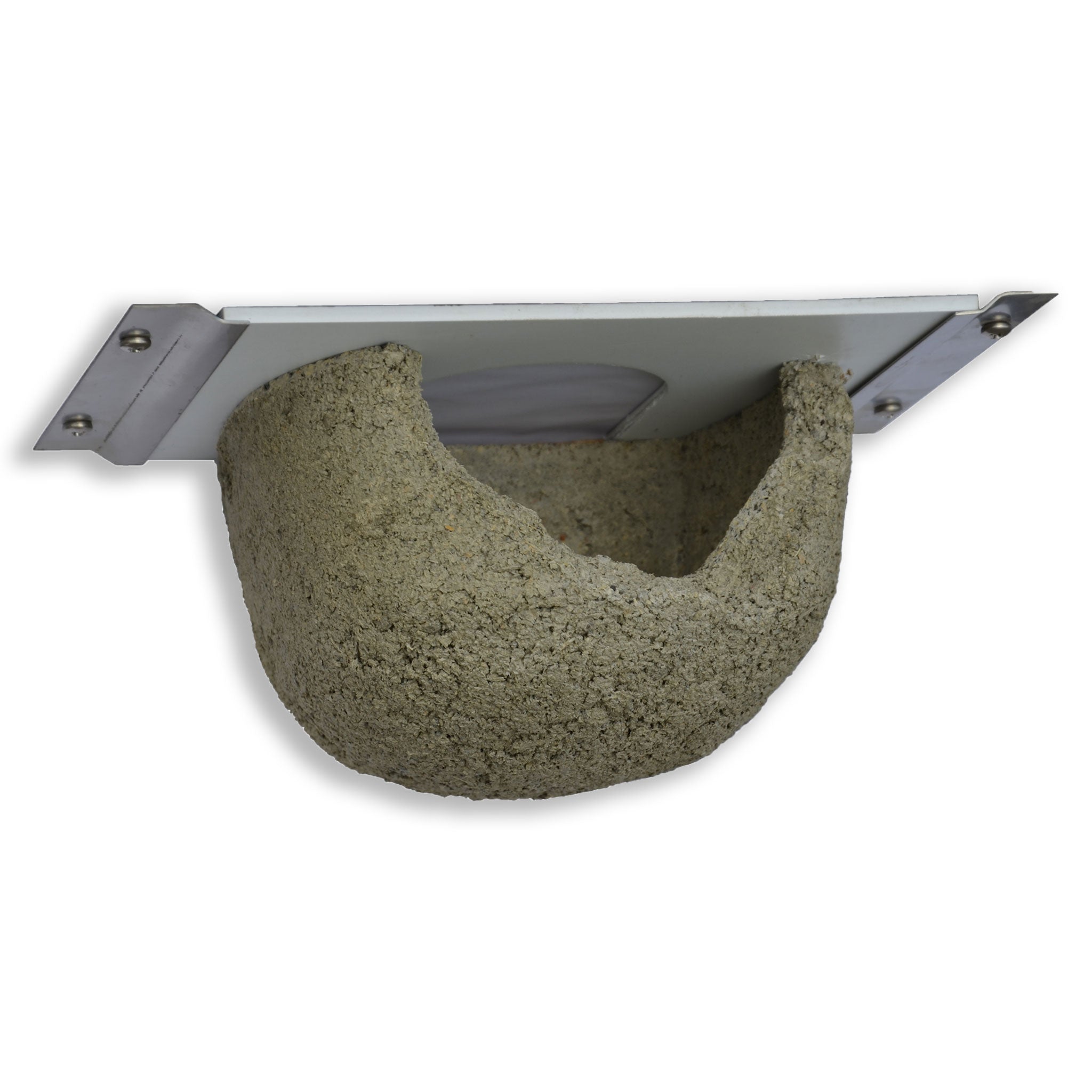 Are swifts, swallows and house martins in decline?
That is why their return to the UK is such a critical moment in their lifecycle – it's the only time that they will leave the skies. Swifts nest in crevices – they used to use natural cavities in trees, but now almost exclusively use nooks in buildings. They return to the same nest site each year, finding tiny gaps or dislodged tiles on houses to lay their eggs within roofs. But with old buildings renovated, gaps in soffits closed, and modern housebuilding techniques introduced, swift nest sites have disappeared. Swifts are being denied their opportunity to raise the next brood of chicks.
The effects are increasingly obvious. Swifts have recently been added to the UK Red List, as 60% of UK swifts have disappeared over the last 25 years. House martins have joined them on the list, with their population plummeting as well. They sculpt their nests beneath the eaves of houses, rather than within the roofs themselves, but they are still struggling to survive. Luckily, there are steps we can all take to help them.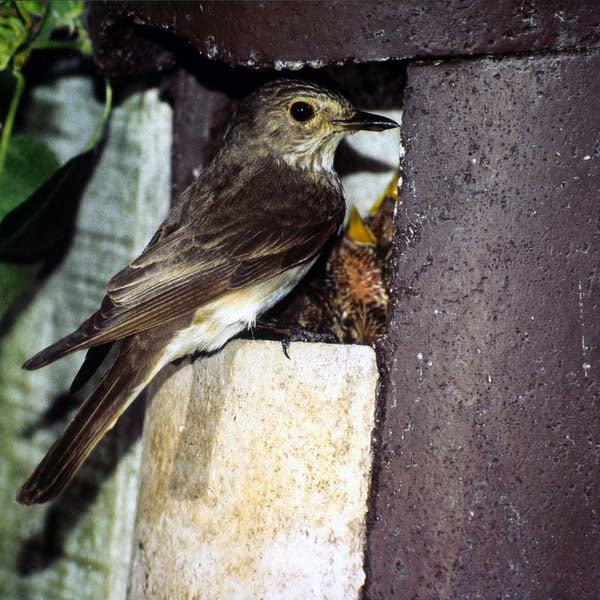 What is the Wild About Highflyers campaign?
Wild About Highflyers is the latest campaign from Wild About Gardens, a joint initiative from The Wildlife Trusts and the Royal Horticultural Society (RHS), calling on gardeners to help save swifts, swallows and house martins.
Homeowners can help by adding a swift box to their house or including a swift brick in a new build, offering a safe space to nest. Ideally, swift boxes face north or north-east to help regulate the internal temperature and are at least five metres above ground.
But shelter is only half of the story. It is equally important to create habitats which are abundant with insects, such as bog gardens, to help swallows, swifts, and house martins feed.
A bog garden, with plants like marsh-bedstraw and purple loosestrife, provides valuable habitat for frogs, dragonflies, and a wealth of insects, as well as materials that swallows and house martins use to build their nests.
The Wild About Highflyers campaign also encourages gardeners to leave a bit of their garden to go wild, rather than tidying and mowing every week. With a bit of creative gardening, like letting a patch of grass grow long and ditching all chemicals, a garden can become a haven for all kinds of insects, such as aphids, hoverflies, and small beetles. Swifts, swallows, and house martins catch and feed on huge numbers of these insects every day.
You can find out all you need to know, including how to build a nest box and create a bog garden at www.wildaboutgardens.org.uk.