Explore Our Garden Wildlife Blog
Browse or search by Category or Keyword below, alternatively click on any Tag to see related articles.
National Nest Box Week 2018
6th February 2018
The 21st National Nest Box Week (NNBW) will start on Valentine's Day (Wednesday, 14th February). The event encourages people across Britain to put up a nest box and provide a family home for our birds.
Mid-February is when birds across the country begin to pair up, or get back together, for the forthcoming breeding season. Their search to find a safe place in which to build a nest and raise a family begins in earnest.
More than 20 different bird species regularly use nest boxes: from Blue Tits, which use the 'standard' small-hole type of nest box, to larger birds like the Barn Owl, that use a much larger nest box with a much bigger entrance hole.
Hazel Evans, the BTO Nest Box Challenge (NBC) Organiser, said, "It is amazing how much of a difference can be made by the simple act of putting up a nest box. Both the House Sparrow and the Starling have shown dramatic declines in recent years. By putting up a nest box we can help provide the space they need to build a nest. For House Sparrows a nest box with a 32mm entrance hole is what is needed, and for Starlings a slightly larger box with a 45mm entrance hole is ideal."
No garden is too small for a nest box, and in the case of the House Sparrow and the Starling all you need is a little space high up on the wall of the house. If you have the space you can pop up a number of boxes in your garden.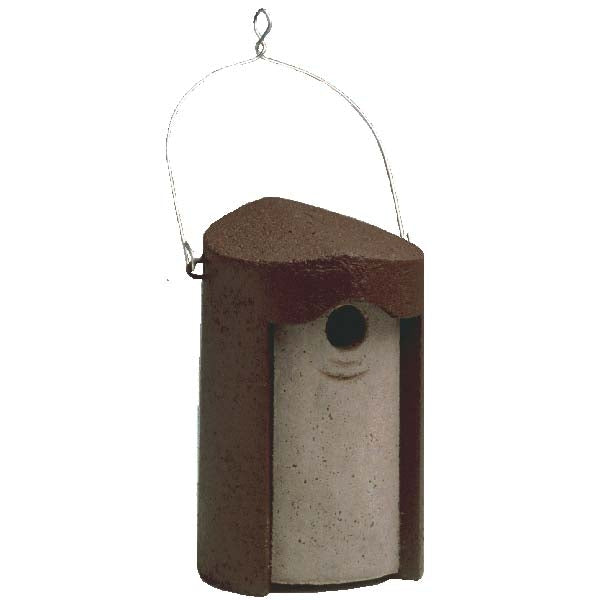 A few Nest Box Do's and Don'ts
Do
• Do buy a box made of insulating material such as wood or woodcrete, and of a sufficient thickness (no less than 15mm).
• Do choose a box which allows easy access to look at the contents.
• Do get your box up before or during NNBW so it's ready for prospecting birds.
Don't
• Don't site your box where it will be in full sunlight, you don't want your birds to overheat.
• Don't use a box with a perch. These can allow access to predators such as squirrels.
• Don't place the box close to a bird feeder, as visiting birds could disturb the nesting pair.
Even if your nest box isn't used to raise a family it might still be used as a safe, warm and dry space to roost overnight. So, go on, put up a nest box this National Nest Box Week!
Win a Cedar Nest Box Triple Pack (the officical NNBW Nest Box) in our February 2018 Competition.
---
Related Internet Links:
British Trust for Ornithology
BTO Garden BirdWatch
Ark Wildlife is not responsibe for the content of external websites
---