Explore Our Garden Wildlife Blog
Browse or search by Category or Keyword below, alternatively click on any Tag to see related articles.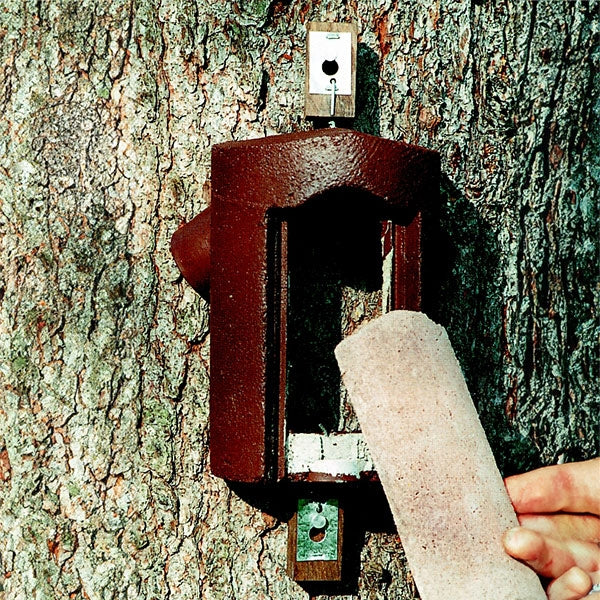 RHS National Pollinator Awareness Week
13th July 2015
Last Updated: 8th April 2020
Most of us are aware that pollinating insects such as bees and hoverflies have been in decline. Not everyone, however, knows what gardeners can do to help and just how easy it can be.
In an age when gardeners can feel pretty battered by all the things they're told they shouldn't be doing – 'don't use a hosepipe', 'don't plant/stake/prune like that', 'stop using this or that' – it can be rather refreshing to be given something positive to do. The message is simple; grow more flowers and, in particular, grow more flowers that we know are excellent for pollinators.
Sound good? It should because there are pollinator-friendly flowers for everyone. For the full plant lists and the shortlists of 10 RHS Perfect for Pollinator wild plants and 10 RHS Perfect for Pollinator garden plants visit the RHS website.
The origin of the lists goes back some years. The Royal Horticultural Society (RHS) has a long history of helping gardeners select the right plants for their garden – earmarking plants for specific locations or highlighting those that perform the best through the Award of Garden Merit.
Individual lists of plants for bees, plants for butterflies, etc have been available for a long time but it was an approach from garden writer and presenter, Sarah Raven, during her making of the BBC series 'Bees, Butterflies and Blooms' that got the RHS thinking that something more was needed. Sarah's work with Harrogate in Bloom members had revealed that there was very little point of sale information for gardeners wanting to choose plants that benefited bees and other insects. This is where an easily recognised symbol that could be put out widely to the trade was needed. The RHS Perfect for Pollinator bee logo was born.
A combination of entomological expertise and record keeping of plants and insects at RHS Gardens Wisley meant it was not too difficult to draw up a list of plants that were attractive to a range of pollinators, be they butterflies, bumblebees, honey bees, hoverflies and other flies or moths. With Sarah's help, the RHS launched the original list of around 400 garden plants at Chelsea Flower Show 2011. A year later an additional wildflower list was added. And we will shortly be offering a 'Plants of the World' selection of the RHS Perfect for Pollinator plants to help gardeners and designers make informed choices based on plant origin.
In November 2014 Defra announced the 'National pollinator strategy: for bees and other pollinators in England', which endorsed the RHS Perfect for Pollinator lists. Now in 2015 13th-19th July has been declared Pollinator Awareness Week where many organisations are united in spreading the word about ways to help our pollinator population.
So, what can gardeners do? Lots. But remember plants are still the key to success, as most ecologists will tell you.
• Keep an eye for plants and seed mixes bearing the RHS Perfect for Pollinator bee logo or advertised as good for pollinators.
• See what works well in your garden and neighbouring gardens – if you spot a plant that's covered in bees, plant more of it! The RHS Perfect for Pollinator lists are a good starting point but don't be afraid to try out new things.
• Strive to have something in flower in your garden every month of the year. British wildflowers tend to peak in early summer so add some late flowering plants such as Japanese anemones, asters, chrysanthemums and single-flowered dahlias.
• Get involved with a local beekeeping society. Even if you're not inclined to keep honey bees yourself, you can support beekeepers in your neighbourhood by stocking your garden with nectar and pollen rich flowers.
• Put up 'bee hotels'. These work a treat for providing nesting sites for some of our wild, solitary bees such as Red Mason Bee.
• Don't disturb bumblebee nests or the nests of ground nesting bees.
To learn more about why pollinating insects are important and download the full RHS Perfect for Pollinator lists visit the RHS website.
---
Related Internet Links:
RHS – Pollinators: Decline in Numbers
Daily Telegraph – Plants for Pollinators
Defra – National Pollinator Strategy: For Bees & Other Pollinators in England
The British Bee Keepers Association (BBKA)
UK Butterflies
Ark Wildlife is not responsible for the content of external websites
---