Explore Our Garden Wildlife Blog
Browse or search by Category or Keyword below, alternatively click on any Tag to see related articles.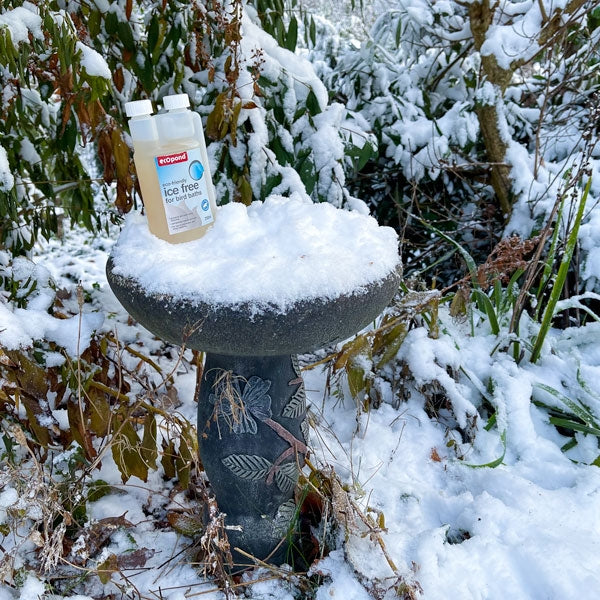 What a difference a day makes
19th March 2013
Last Updated: 22nd February 2020
It seems only yesterday that the sun was shining and all the hedgerows were popping with sap swelling dormant buds. But that was yesterday!
The first clue was the influx of birds to the feeders and the time they spent feeding. I'd love to know how they can predict the weather so well because many of them are too short lived for it to be learned knowledge. Next for me was the neighbours (we live at the bottom of a steep hill) "Are you sure you want to leave your car there? Snow tonight!" how silly I thought, I'd been out most of the day in fine weather, cool but nearer to spring than the winter we'd left behind. That was of course until I walked the dog after supper.
I enjoy a centrally heated house and I've recently treated myself to a wonderfully warm goose down duvet. I also ensure I have very good quality outdoor gear. Thermals, layers, wind proofs, waterproofs, over trousers, the works. All four seasons? I'm ready and prepared for them. However, I do need to know what I'm up against and when it's coming. Our birds and wildlife just don't have this luxury.
A sudden cold snap can have a devastating effect on our wild birds and wildlife. Cold they can cope with but add in wind chill and ice (no drinking water) at a time they're becoming a lot more active but hedgerow fruit and seed are exhausted and insects are nowhere to be seen and they're going to struggle. As a nation, we're all used to feeding the birds through the winter but often neglect one of the toughest times for birds and wildlife; now!
I think I've answered my own question; I do know why so many birds are visiting my garden and spending so much time on my feeders, good quality bird food, like good outdoor clothing, gives them the best chances against fierce weather.