Explore Our Garden Wildlife Blog
Browse or search by Category or Keyword below, alternatively click on any Tag to see related articles.
Wheatear Bird Facts: Identification, Habitat & Food
2nd June 2017
Last Updated: 15th February 2022
While there have been many birds in many locations that I see while out birdwatching that I love, the wheatear is the one that excites me the most.
I have watched the same pair return annually to a specific place and nest site in Inishowen for years now. To sit quietly and wait for their arrival, praying hard they will, and then find not only had they both survived their long journey from southern Africa, but bred successfully here and raised young, who in turn may call Inishowen home, is one of the most special wildlife experiences I have ever had.
The wheatear is one of our spring migrants, arriving from the southern hemisphere around St Patrick's Day in March. The male normally arrives first, to establish, set up and then defend his territory before the female follows soon after. It breeds mainly in western and northern Britain.
By late April, the female has usually laid 4–7 eggs in a rough nest on the ground. The young are independent after about 30 days and some parents then raise a second brood.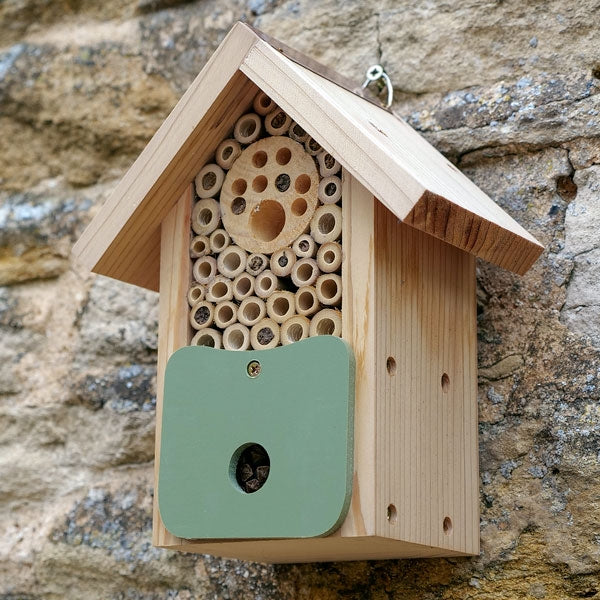 Wheatear identifying features
The male is blue-grey, with black wings and white below, with an orange flush to the breast and he also sports a black eye mask. The female lacks the blue and black colouring, but makes up for it with wonderful tones of sandy-brown that always remind me of their wintering in Africa and the incredible solo journeys they make to breed here. If seen well, the wheatear can be distinguished by its characteristic tail pattern: a black 'T' on a white rump, seen when in flight and also by its call (a weak squeak and harsh tjack).
What do wheatear birds eat?
Whenever they can get their beaks on them, they love dried or live mealworms, which are a really valuable source of protein for them. They're also partial to other insects, larvae and invertebrates, which make up the bulk of their diet. However, they'll also indulge in a few berries when they can.
Where and when to spot wheatear birds?
Since they prefer wild, open spaces like moorland and heath, you're unlikely to see wheatears when you get some fresh air in the garden. They tend to avoid the more crowded interior of our island, preferring to breed in the wilder corners of Scotland, Wales and the south-west. They arrive on our shores in March or, sometimes, late February.
---
Related Internet Links:
Christine Cassidy Facebook
BTO – Wheatears
Ark Wildlife is not responsibe for the content of external websites
---