Explore Our Garden Wildlife Blog
Browse or search by Category or Keyword below, alternatively click on any Tag to see related articles.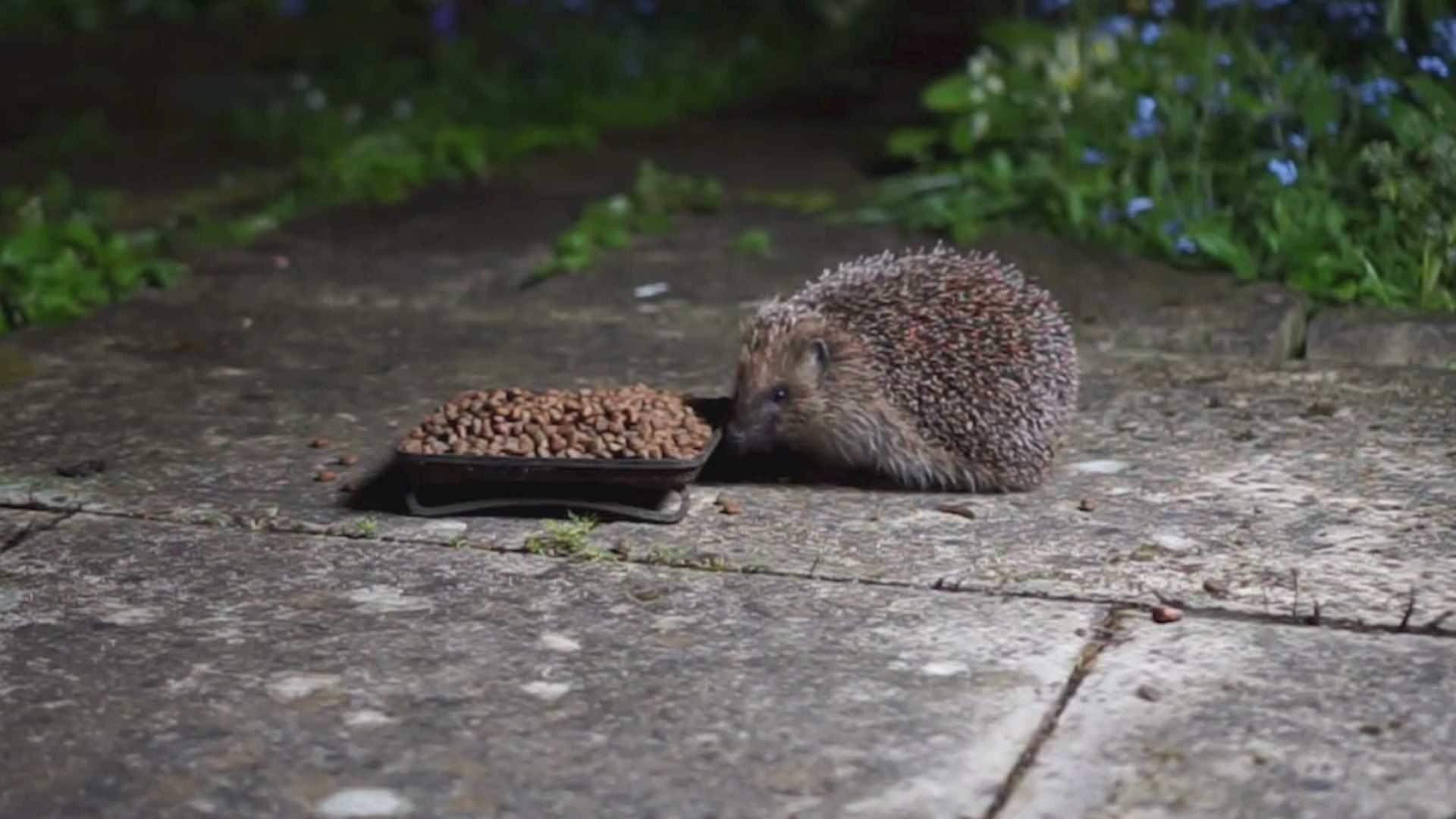 Where has the summer gone?
28th September 2015
Last Updated: 7th April 2020
Here we are into September already. Where has the summer gone?
In August I first saw a baby red squirrel and decided to make my feeder more baby friendly. I added a bit of wood to stop the lid coming down and cut a piece of hose to put across the Perspex so it was softer on his tummy. I still wasn't happy and  my husband cut the perspex in half, so now they don't have to lift the lid at all. They just reach in and safely get the food out. The birds are also delighted as they now get more food. I happily watch them go in and out. If only I had thought of it sooner.
I don't know how it happened, whether it was all the rain we had or not, but a rabbit burrow suddenly appeared outside my house. There inside were three adorable babies. I was worried their mother had abandoned them so I set up the trail camera. She appeared during the night and so I feel a lot happier. I checked on them every day to make sure they were fine and that "mum" was still visiting.
The swallows have only had two broods this year. Four have already fledged, another four are in the nest and here we are in the beginning of September not be long before they leave. I do hope this late brood will make the long journey back.
Generally there have not been as many young birds this year, although my blackbirds did well. I also saw a baby wren and wonder what Autumn will bring. It has started off nicely with the appearance of the white pheasant. Although I haven't seen Speckles since spring I am hoping that the white cock pheasant is one of his off spring. On trip up the glen earlier this year I did see my first baby grouse chick with its parents. Lovely to see but, regrettably, since I was working I did not have my camera to hand.
---
Related Internet Links:
BBC UK Mammals
Scottish Wildlife Trust
Saving Scotland's Red Sqirrels
Ark Wildlife is not responsibe for the content of external websites
---