Explore Our Garden Wildlife Blog
Browse or search by Category or Keyword below, alternatively click on any Tag to see related articles.
Bird Nest Box Week
16th February 2019
Britain needs more holes!
As part of National Nest Box Week (14-21 February), the British Trust for Ornithology (BTO) is asking us to put up more nest boxes for declining garden birds like house sparrows and starlings. The simple act of providing a home can make a real difference for our birds, providing them with the space they need to raise a family.
A growing proportion of people now live in towns and cities. Urbanisation is considered to be one of the greatest threats facing birds, resulting in the loss of natural habitats and the feeding and nesting opportunities associated with them.
Newly urbanised landscapes often lack mature trees that provide nesting cavities for small birds. Whilst other cavity-nesting species (such as starlings, swifts and house sparrows) have experienced the reduction of nesting opportunities, eg under the roof tiles of houses, due to changes in building regulations. The loss of these sites may have played an important role in the significant declines seen in these species since the early 1990s (starlings 74%, house sparrows 35%, swifts 51%).
Rob Jaques, a member of the BTO's Garden Ecology Team, said, 'Homeowners can provide new nesting opportunities for birds by putting up suitable nest boxes and now is the ideal time to do this.'
The BTO has produced a new 'essential guide', full of useful information including what to look for when buying a nest box, box placement and looking after one longer term. The free guide is available from gbw@bto.org or by calling the BTO's Garden Ecology Team on 01842 750050. There is also lots of helpful information on our blog section of our website (see the links below)
There are five things the BTO suggest you look for when purchasing or making a nest box: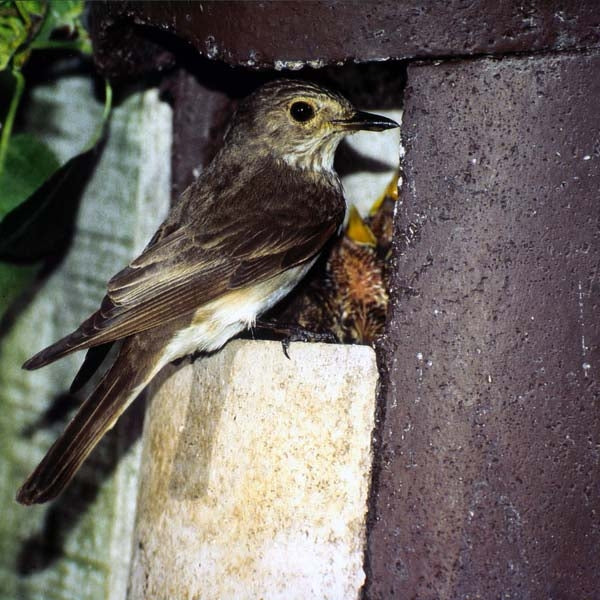 • Construct the nest box from timber that is at least 15 mm thick.
• The size of the entrance hole should be at least 25 mm in diameter. The size will determine who takes up residence. Blue Tits and Coal Tits prefer 25 mm holes; Great Tits and Tree Sparrows prefer 28 mm; House Sparrows prefer 32 mm and Starlings choose larger boxes with an entrance hole diameter of 45 mm.
• Avoid nest boxes with perches. Small birds don't need these and they may provide a foothold for a predatory squirrel or weasel. Nest Protection plates will also protect the entrance.
• Ensure that the entrance hole that is more than 12cm above the base. This will deter cats from reaching in and grabbing chicks.
• The nest box should be accessible, allowing you to lift the lid or remove the side at the end of the breeding season in order to clean the nest box out. Boxes may be cleaned out between 1st September and 31st January.
National Nest Box Week is an established part of the ornithological calendar. Running for a week from 14 February each year, National Nest Box Week provides a welcome focus on nesting birds and encourages everyone to put up nest boxes in their local area in order to support the conservation of our breeding birds. National Nest Box Week was established and developed by BTO. It takes place at a time when tradition has it that small birds pair up ahead of the breeding season.
---
Related Internet Links
British Trust for Ornithology
BTO Garden BirdWatch
Ark Wildlife is not responsible for the content of external websites
---