Explore Our Garden Wildlife Blog
Browse or search by Category or Keyword below, alternatively click on any Tag to see related articles.
Just One Thing – For Nature
17th February 2022
Last Updated: 13th March 2023
Here are our top ten tips for helping wildlife thrive in your garden. Just one thing you can do every day to help restore balance to nature and for you.
Put out fresh water. Be it a saucer of water, a bird bath (such as our Coniston bird bath) or even by building a permanent pond. All wildlife needs access to water, even bees and other insects need to drink. Many common garden wildlife species need standing water to breed and even live in.
Feed the animals. Whether it be food scraps, planting pretty nectar rich flowers, leaving the lawn to grow long, or putting up a bird feeder. Wildlife will reward you by proliferating in your garden when you provide food.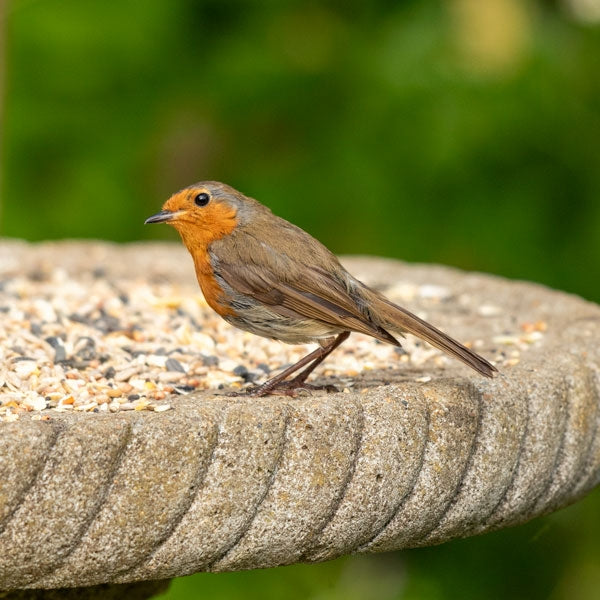 Add a shelter. Turn an unused flowerpot upside down, leave piles of leaves, make a log/stick pile, make a pile of stones. It's not just nest boxes that make homes for wildlife, any space will be occupied. Look for wet locations, dry locations, and even sunny spots for insects to warm.
Don't use pesticides. Many pesticides are indiscriminate and kill many more than the intended target. They also persist in the environment long after the pest has gone, risking killing innocent victims. Hedgehogs and bumblebees are often the casualties of unintended consequences.
Don't be too tidy. Nature abhors a vacuum. Wildlife has evolved to occupy every conceivable space. Therefore, the more varied the habitats the wider range of life it supports. From moss, lichen, fungi, worms, insects to higher animals. We're all part of the same ecosystem, and all need space.
Be careful with power tools. There's nothing worse than accidentally hurting wildlife. Accidentally wounds animals with mowers and strimmers, or disturbing nesting birds with hedge trimmers. Don't rush the task, take a moment to consider what wildlife may be hiding in the patch you're about to work on.
If you like it, so will wildlife. A nice green lawn, colourful flower borders, a veg patch and a few fruit trees. From a hanging basket to a luxurious garden plot, we share the space with nature and should rejoice in sharing the pleasure too. Leave a few apples, write off a few buds, lose a cabbage or two and ensure a few flowers are packed with nectar as well as colour. We share our planet, and we should share our gardens too.
Recycle. In the garden, try not to remove anything. Try and compost green garden waste, build garden cairns from stone and rubble, keep topping up wood piles with pruning, dig a pit for leaf moulding. Soil locks in an enormous amount of carbon when we let it. Dig in, mulch or compost all garden material. Your wildlife, your garden and your planet will thank you.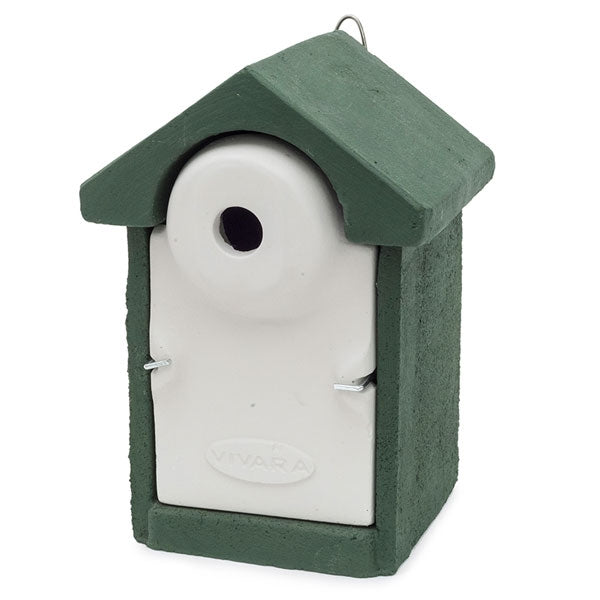 Think vertical. We tend to garden two dimensionally. 'A garden isn't 10' by 10', it also goes up infinitely. Plant vertically appropriate to space. From window baskets filled with vertical flower spikes, or hanging baskets with drifts of trailing flowers, to the tallest tree. Every inch of every surface will be packed with flourishing life.
Enjoy. Research shows spending time in nature improves our physical and mental health. It improves mood and can even relieve depression. Do just one thing to help nature, help the planet and help yourself today it's a win, win, win.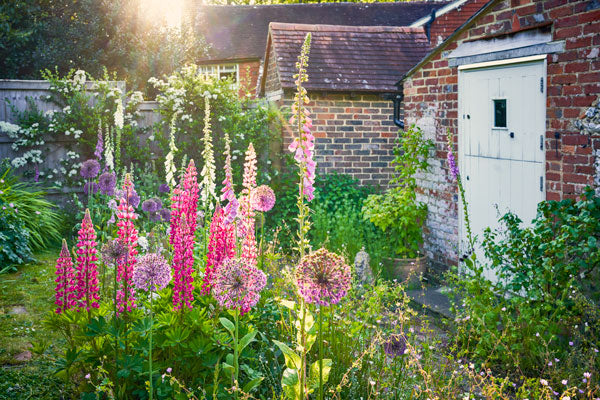 Supporting wildlife and nature in your garden can be as simple as not doing anything. Sit back with a cup of tea (or your preferred tipple) and let nature get on with it. When you do choose to step in with a spot of gardening, remember that wildlife and beautiful gardens are not exclusive. Gardening for us and wildlife can be very rewarding and simple to do.
External sources/references