Explore Our Garden Wildlife Blog
Browse or search by Category or Keyword below, alternatively click on any Tag to see related articles.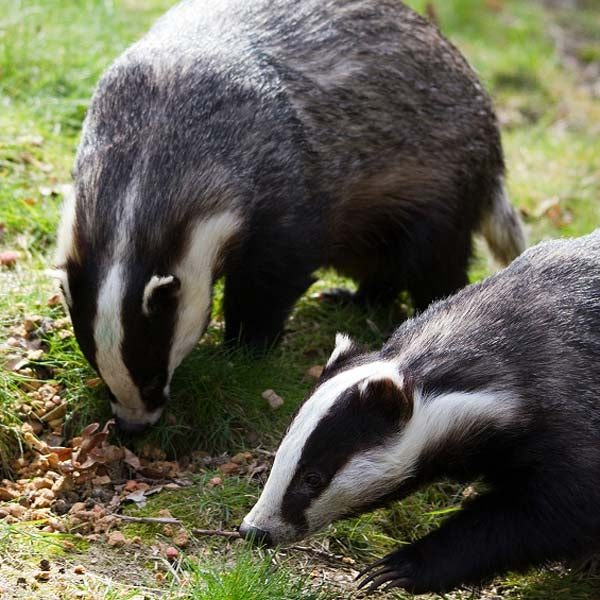 Three Cats and a Badger
12th August 2015
Last Updated: 13th May 2022
We've been running our photo competition for many years and enjoy all the photos and stories we receive.
Recently Mrs B, a long standing customer called to tell us about her new guest. We always enjoy a good chat but what she told us this morning had us all in stiches and we had to share it with you.
Mrs B keeps pet cats like so many of us and having no car, made them their own home in her garage. She put in lighting, heating and some old furniture for them to play and rest on. A neighbour kindly built a cat hatch in the rear door and food and water was provided. Everyone lived happily together for a number of years.
In recent months however she'd noticed that the cats were eating far more food than usual and they seemed to spend much more time outdoors, especially in the evening. Then on one morning when she went to feed the cats, she found a badger asleep in the cat's basket!
She beat a hasty retreat. On returning rather more hesitantly shortly after, she discovered it was a young badger and it wasn't the least bit bothered by her appearance. It raised its head, gave her a long look and clearly deciding she wasn't a threat, simply went back to sleep!
She continued to visit the garage, putting out food and water for her new lodger, while considering what to do next. The badger however, clearly having enjoyed its short holiday break, disappeared one evening (possibly growing too large for the cat flap) never to return. Badgers still feed in Mrs B's garden but the garage room has been returned once more to the cats – for now at least!
---