Explore Our Garden Wildlife Blog
Browse or search by Category or Keyword below, alternatively click on any Tag to see related articles.
Plantlife – A Voice for Wildflowers
15th June 2015
Last Updated: 8th April 2020
Dr Trevor Dines is Plantlife's Botanical Specialist. A very keen gardener, he explains the special link between the wild and our gardens that makes wildlife gardening so rewarding.
For many of us, wildlife gardening is all about attracting birds, butterflies, bees and other beasties into our gardens by providing them with havens in which to thrive. As any visit to the garden centre will show, a wide range of plants and flowers can be grown to do this. Many of these have origins in our own countryside though. In fact, more species than you might realise have British roots…
Founded in 1989, Plantlife is Britain's only wild plant conservation charity dedicated to saving our native wild flora. From the open spaces of our nature reserves to the corridors of government, we're here to raise their profile, to celebrate their beauty, and to protect their future. Wild flowers and plants play a fundamental role in supporting wildlife, and their colour and character light up our landscapes. But without our help, this priceless natural heritage is in danger of being lost:
1-in-5 species of our wild flowers are threatened with extinction. As well as rarities like green-winged orchid and field gentian, even widespread and familiar plants like ragged robin, wood sorrel and harebell are now sliding towards becoming threatened.

97% of our wildflower meadows have gone since the 1st World War. This astonishing loss means many of us no longer have the chance to experience the sheer beauty of a wild flower meadow in full bloom, or the myriad of insects and other wildlife that they support.

In some counties, one species of wild flower becomes extinct every two years. This local loss of colour is of real concern, as it means that beautiful plants like pheasant's-eye (lost from 42 counties), burnt orchid (lost from 27 counties), snakeshead fritillary (lost from 16 counties) and are disappearing from swathes of our countryside.
Plantlife is working across the UK to help stem these losses. We're leading big partnership projects such as The Great British Wildflower Hunt, Coronation Meadows and Saving our Magnificent Meadows which aim to restore hundreds of meadows across the country, as well as many local projects to save threatened wild plants such as fen orchid, Spanish catchfly and cornflower. We also work with volunteers, communities and people to foster closer connections with our flora; 100,000 children and teachers have been involved with our Wild about Plants programme for example.
That link between the wild and our daily lives is important for us gardeners too. I inherited the gardening bug from my grandparents; one of my clearest childhood memories is of my grandmother discovering wild fritillaries in water meadows on the farm where I grew up. Back in her own garden she showed me the same flowers she'd planted in the lawn and the connection between garden and the wild has fascinated me ever since.
Did you know that many garden favourites, like box and chives are also some of our rarest native plants? It always amazes me that you can pop into almost any garden centre, DIY shop or nursery in the country and buy a plant of shrubby cinquefoil, but this same species is a beautiful native wildflower restricted to just two small areas of Britain.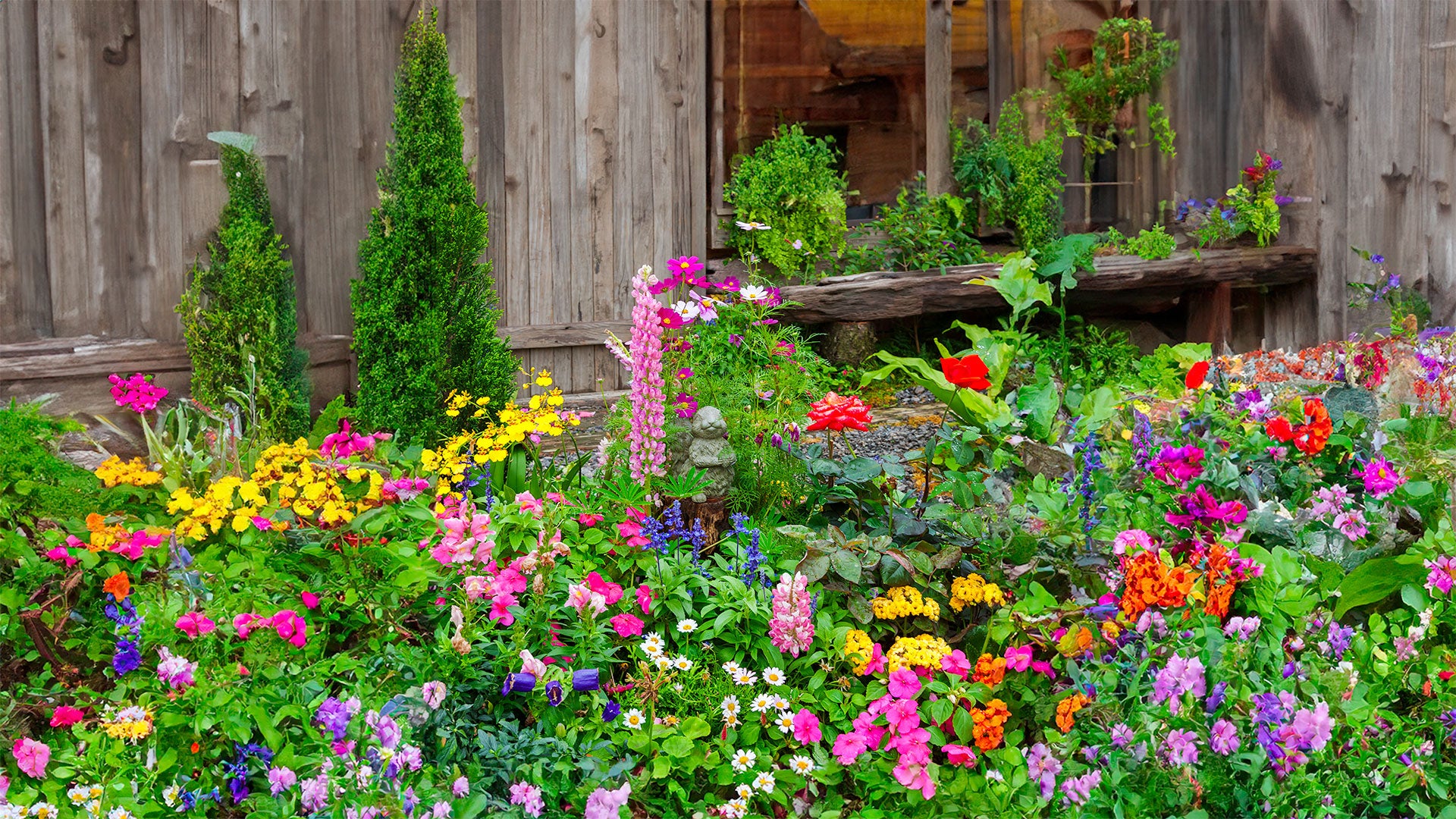 Plantlife's Wildflower Garden aims to celebrate native wild flowers we probably already grow, introduce you to a few new ones and discover the fascinating stories behind them. According to legend, for example, Pasqueflower grows from the blood of buried Viking warriors.
We'll also help you select wild flowers suitable for your own garden and give advice on how best to grow them. You don't need to let your garden become overgrown and tatty to enjoy wild flowers, they can be woven into the tapestry of all garden styles, from informal cottage to clipped and formal.
Watch out for regular updates as we'll be adding more plant profiles to the list and features with ideas and suggestions on how to make the most of wild flowers in your garden throughout the year.
You can support Plantlife and their work to save our wild flowers here: http://www.plantlife.org.uk/support_us
---
Related Internet Links:
Plantlife
BBC Autumnwatch
BBC Springwatch
Ark Wildlife is not responsible for the content of external websites
---